Rotten Apples: TV Animation Concept
Had the opportunity to design some TV show concept earlier 2016. This is what I came up with! I love nature.
September, 2016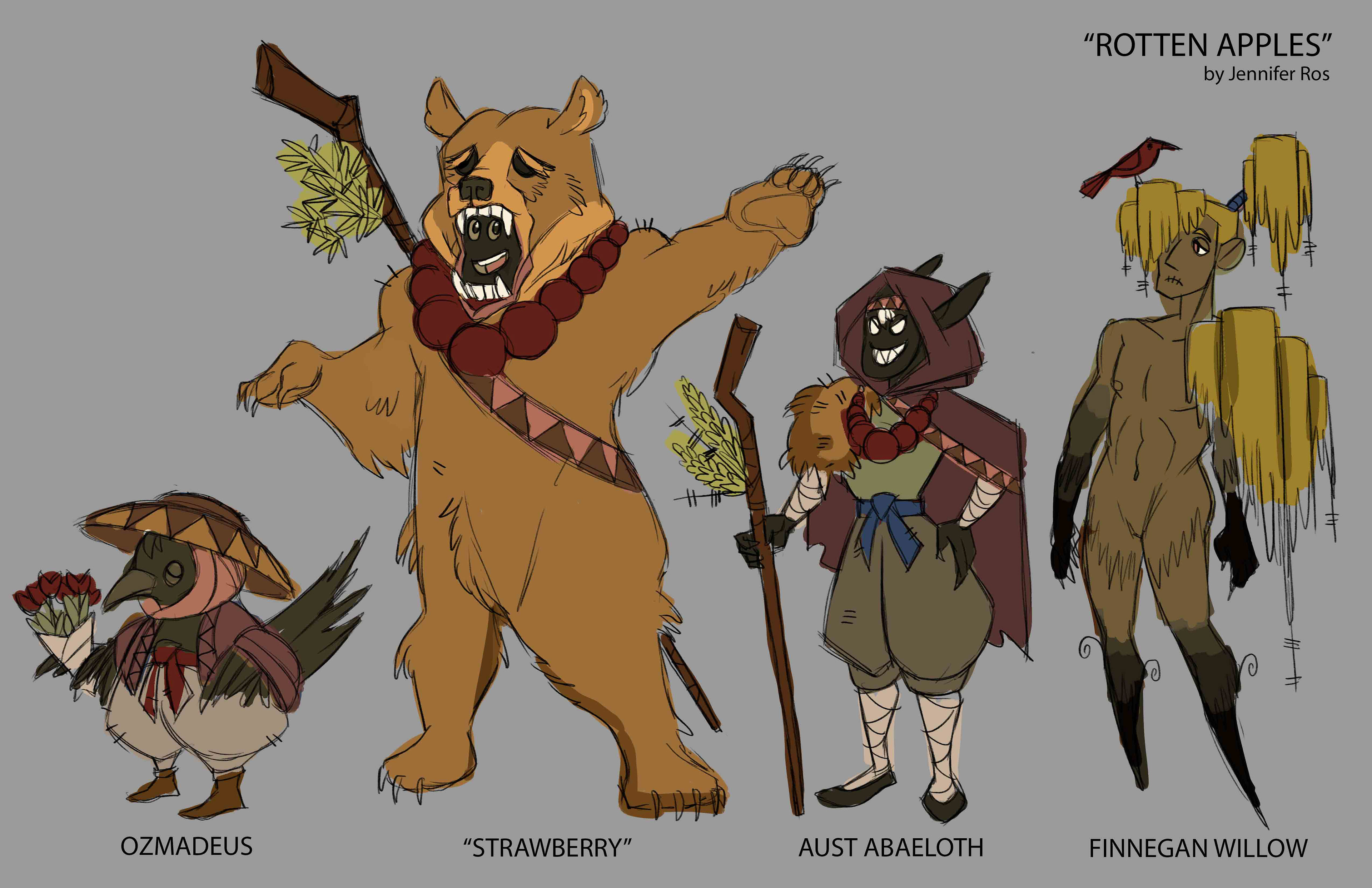 These are an example of my roughs. I tried to drum up some concepts for a hypothetical cartoon show. It'd center around a Druid (Aust) trying to learn under the tutelage of a master Druid (Strawberry) who's just a powerful, incompetent hippie.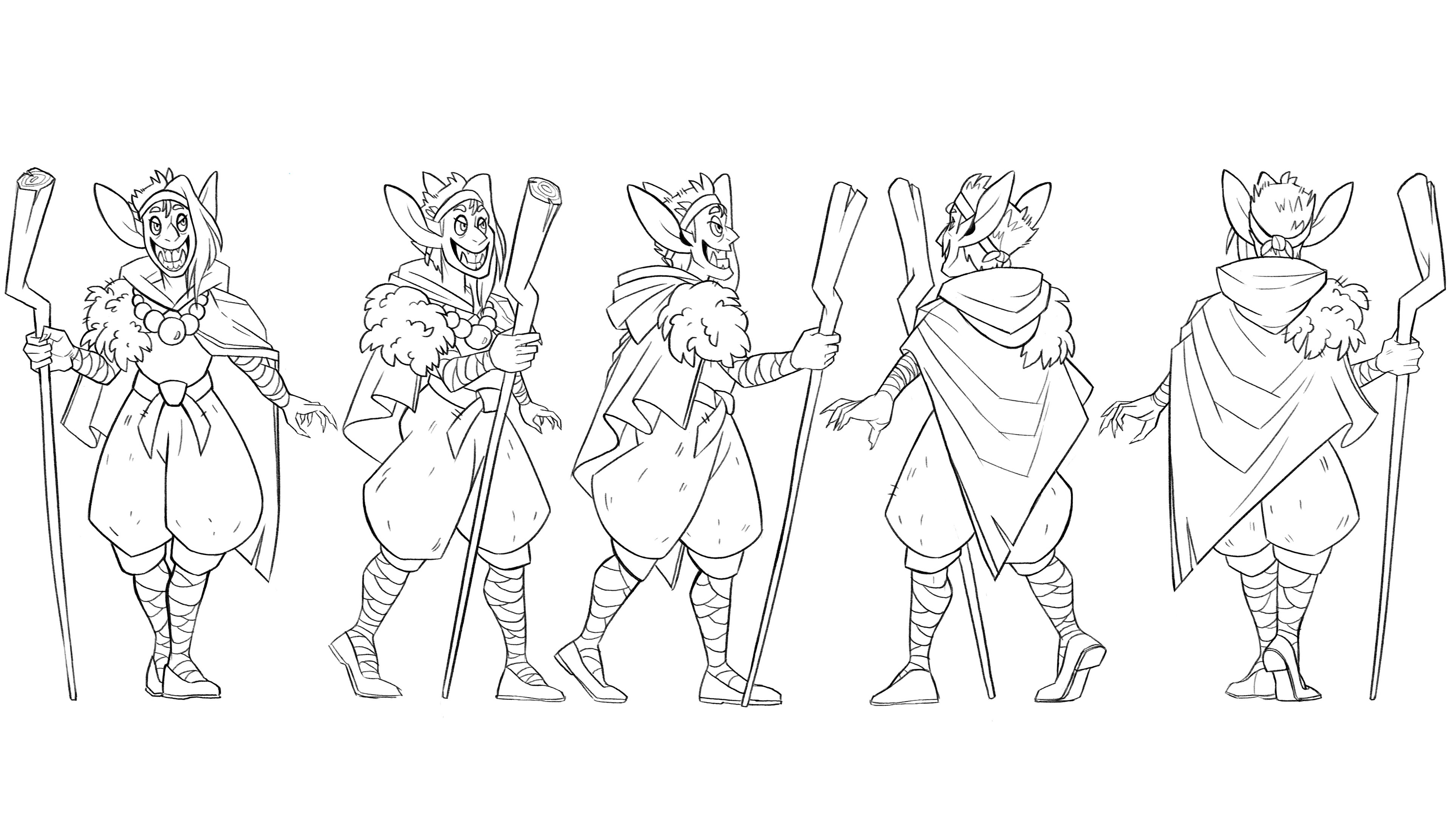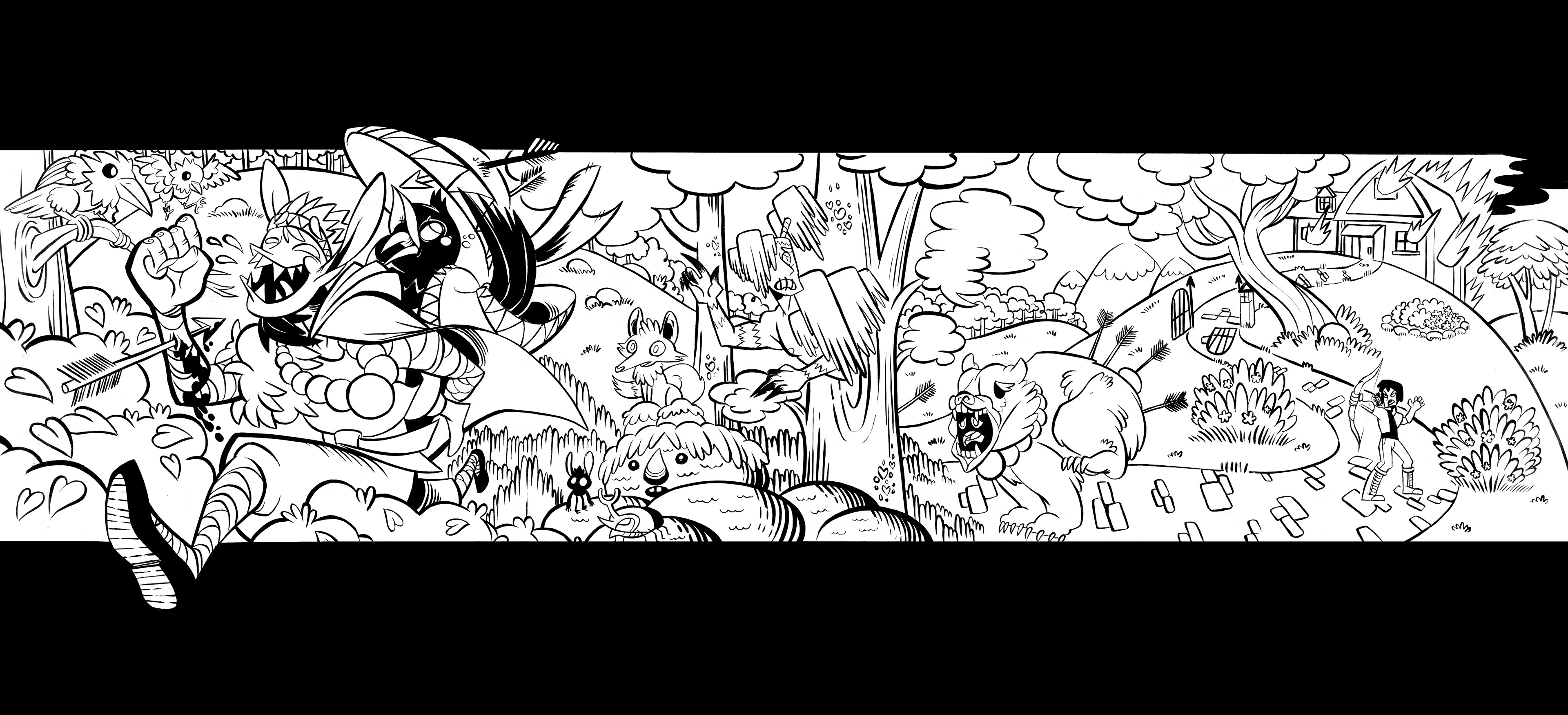 Getting chased by a hunter in the woods. They burned his house down, haha. Poor guy...